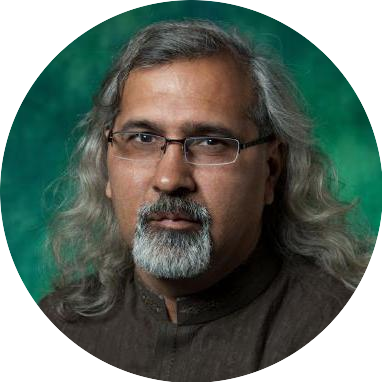 Welcome!
Hello and welcome to Kind Coaching. I am delighted to have you here. I am Dr. Masood Raja, a Certified LIFE Coach with twenty years of experience in teaching and mentoring. I have always enjoyed helping people and my life is pretty much defined by an ethics of care and empathy for others. As a Certified LIFE Coach, I hope to help you define, articulate, and accomplish your short and long term life goals.
While exploring the site, If you have any questions, please never hesitate to contact me.
Guided by an ethics of care and generosity, Kind Coaching offers Life and Success Coaching Services to all those who aspire to become better at whatever they choose as their purpose in life. Besides coaching, we also offer expert Editing and Motivational Speaking services.
Are you interested in a coaching partnership to create positive change in your Life, Work, or Education? I offer a complimentary coaching consultation for you to explore the transformative power of a coaching relationship.
This 40 minute FREE consultation (Phone or Google Meet) will allow me to learn about you and your goals, enable you to experience my coaching style, and help us explore whether working with me as your coach is the right choice for you.
Please use the button below to schedule your complimentary coaching consultation.
About Me
 Originally from Rawalpindi, Pakistan, I came to the United States in 1996 as an international student of Literature and Literary Studies. Before arriving in America, I was a career Infantry officer in the Pakistan army, but took an early retirement at the rank of a Major. In my army career I took part in active combat, commanded an infantry company, and taught at the School of Infantry and Tactics.
I got my Bachelors and Masters degrees from Belmont University, Nashville and went on to earn my Ph.D. from Florida State University. Besides being a professor of literature, I have worked as an editor, as a doctoral student director, a Federal Grant Director, and, I consider this the best of my experiences, as a restaurant worker. I have published several books on literary studies and on social issues and am also a trained User Experience Researcher.
I have been married to Jenny Caneen Raja, the love of my life, for seventeen years and we will soon be living in our house in Wheeling, WV along with our four cats and our dog, Beatrice.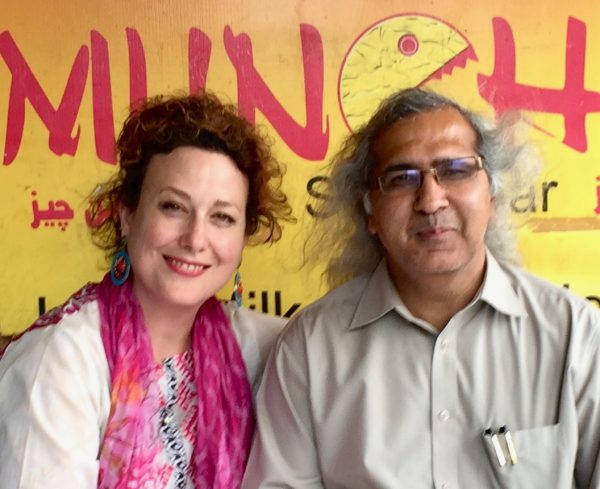 Philosophically, I believe in the dignity of all human beings and have worked all my life, at micro and macro levels, to make this world a better place for all those around me. I bring this respect and compassion for others to my practice as a life coach.
Want to know more about me? Check out the Wikipedia entry on Masood Ashraf Raja🙂
Working weekly with Masood Raja of Kind Coaching has helped me to more deeply understand myself and traversing time of massive devastation, growth and rebuilding. Much gratitude for our powerful shared year. Kindness truly matters. My rebuilt foundation will now carry the ongoing loads.
Dr.  Raja is a true mentor and one of the most brilliant minds in the field, who is always welcoming students and colleagues to foster a space of growth, critical thinking across boundaries. I highly recommend his classes to all beginning and advanced students of critical theory, literary studies and to scholars in the field to develop and extend a dialogue on critical issues pressing in our times.

I am, personally, especially thankful to him for  guiding me in the tough academic job market with his excellent advice and mentoring.
I started to work with Dr. Raja in 2013 as a PhD student enrolled in the University of North Texas. Since then, Dr. Raja has been my go-to person for advice on all matters related to academia. It was with his encouragement and guidance that I was able to complete and defend my dissertation in 2018. After that, he helped me navigate the academic job market and offered extremely valuable suggestions in drafting and organizing my application materials. As a mentor, Dr. Raja excels in playing to the strengths of his mentees. He could see my potential which I couldn't see myself and pushed me to go beyond my limits in a way most beneficial to me. The five years working with Dr. Raja has been a time in which I grew the most as a scholar and person. He continues to inspire me as a colleague, friend, and mentor to this day and I am fortunate to have established a lifelong relationship with him.

 
Dr Raja's guidance helped me secure a fully funded teaching fellowship at a tier one research university in the US. Once in the program Dr Raja also guided me through my research work, publication and the difficult job of balancing life and work. Many of these processes are extremely new and confusing for international students but Dr Raja's mentorship made them easier to navigate. With Dr Raja's guidance I hope to complete my research this year. I couldn't have asked for a more committed, helpful and amazing mentor.
Dr Raja has been extremely helpful regarding my research project during PhD, and giving me valuable insight regarding the scholarship that I should engage with. He was instrumental when I applied for a postdoctorate and advised me to seek funding with different organizations. It was due to his guidance that I eventually searched for the right fit and bagged fellowship with AAUW for my postdoctoral studies.
Dr. Raja is dazzling scholar and a profoundly empathetic person. I have known Dr. Raja for over a decade, during which time he has acted as a mentor and confidante. His words of wisdom have helped me through difficult times in both academia and life more generally. He is a beautiful flower growing in the often toxic environment of academia—someone who realizes that we are not just scholarship-producing automata, but human beings as well.
It was in 2015 that Dr Raja managed to bring me in USA through a cultural exchange program, where he helped me polish myself further for my post doctoral research. Dr. Raja is an absolutely amazing person and an erudite scholar, and he is ever willing to extend a helping hand and to provide flawless coaching in academics. This effort (life Coach) of Dr Raja would go great lengths for future scholars in securing a viable connectivity with US institutions and scholars.
Thank you for being so helpful.
Dr. Raja's savvy and warm mentorship has been pivotal to my growth as a human being and my success as a professional and scholar. He taught me high level thinking and keen research skills in upper level graduate coursework, curated cutting-edge syllabi, and guided me through a rigorous PhD completion process. He is the most brilliant person I know who matches intellect with warmth and affirmation. I continue to cherish his mentorship beyond the institution, and continually reach out to him for advice, especially when it comes to life-altering decisions. He is a trusted leader and loyal friend.
I sought Dr. Raja's guidance to apply to graduate programs at the US universities. When I was in the graduate program, he also guided me through the research article and book publication processes. These already perplexing processes are particularly mystifying to international students/authors working in the US academia. With Dr. Raja's guidance, I have now secured book contracts with two academic presses as well as published chapters and research articles. His guidance and mentorship has been tremendously useful for me.
The atmosphere of the coaching is friendly and peaceful. Masood naturally creates a harmonious environment. His valuable and appropriate advice is genuinely beneficial.
I zoom in from Ireland! With Dr Raja I feel he drives your thesis forward. I'm now far more confident in completing my PhD as important areas like structure, argument, etc. are dealt with one-on-one and deadlines become achievable. I have always found him professional, yet friendly, and would highly recommend him as a coach.
Recent Articles
Introduction Welcome to my course on Academic writing. This course is aimed at enabling you to work one one single [...]
Join our Mailing List
(Get updates, course coupons, discounts, and other perks)
Book a FREE Discovery Meeting
(If for some reason the calendar does not load, CONTACT US Directly to set up a meeting)